In the Pringler Family Orchestra, everybody played an instrument. Beano played the cello (the only conventional instrument of the lot), Mama the banjoneon, Meptang the woodhinky, Papa the 37-string klangkarp, Parveen the acoustic catarrh, Dagmar the violynch, and Zagnold played Baby Eva. By twisting an arm here or yanking on an ear there, Zagnold could coax a seemingly unending assortment of sounds from his little sister. Sure, pitch was sometimes hard to control—never mind the rhythm—but the visual aspect of Zagnold's performance always overcame any of Eva's musical shortcomings.
Last Sunday's Bang on a Can Marathon was truly a spectacle, featuring performances by some of the most renowned names in new music. The marathon lasted nine hours (from 2pm-11pm) and featured performances by 12 ensembles/performers and music by 21 composers, including the Bang on a Can All-Stars, Roomful of Teeth, So Percussion, Meredith Monk, Theo Bleckmann, Andrew Norman and Bang on a Can co-founders Michael Gordon, David Lang, and Julia Wolfe.
Held at the Winter Garden at Brookfield Place, a glass-enclosed, spacious atrium, the marathon was very relaxed and casual, much like its audience. Listeners, many of whom stumbled upon the concert by accident, would walk around the space, converse with friends, and get up to leave whenever they felt it was time to move on. The audience changed from piece to piece, made up of musicians and non-musicians, adults and children, and even a few people who attended the first marathon in 1987.
One of the highlights of the marathon was Meredith Monk and Theo Bleckmann's performance of selections from Monk's Facing North. No stranger to the marathon stage, Monk and Bleckmann gave a stunning performance of her songs inspired by the Arctic in a way that seemed playful and effortless.
Another highlight was the performance of Andrew Norman's Try by New York-based ensemble Contemporaneous and it's conductor David Bloom. Over the course of the piece, Try moves from dense, frantic spurts of energy to a sparsely orchestrated and serene ending heavily featuring the piano. Contemporaneous performed the work with great precision and clarity under Bloom's energetic conducting.
The three co-founders of Bang on a Can were also represented in this year's marathon by the wood and the vine and Head, Heart (from love fail), Lang's songs about love based on the story of Tristan and Isolde and modern texts performed by vocal quartet Anonymous 4, Big Beautiful Dark and Scary, Wolfe's reaction to the 9/11 attacks performed by the Bang on a Can All-Stars, and Timber, Gordon's 50-minute work for six amplified planks of wood performed by Mantra Percussion. These works were representative of each composer's strengths and highlighted the diversity of the music being produced by Bang on a Can.
The most impressive aspect of the marathon was that, while it lasted nine hours, it did not feel too long. True, some pieces did drag on longer that one might have hoped, but overall, the performances seemed well paced and the marathon ended at what felt like the right time. This is probably due to the fact that it was stocked with some extremely impressive performers playing a diverse range of interesting music. This kept the marathon perpetually interesting and entertaining for the ever-changing audience.
You can find more as well as see and hear some of the performances at the following link: http://artsbrookfield.com/event/bang-on-a-can-marathon/#.U6uBukCCl8E
Joseph Bohigian
http://josephbohigian.wix.com/composer
Joseph Bohigian is a composer from Fresno, California and is interning for Vox Novus. He will be sharing his experiences on the New York New Music scene.
Did you miss the last Circuit Bridges at the Gallery MC in New York City? You can see and hear some of the performances at the following link: www.circuitbridges.com
We just created a new page so you can see the video recordings of Fifteen-Minutes-of-Fame by visiting here:
www.Fifteen-Minutes-of-Fame.com/video
Saturday, June 28, 2014 at 1:00pm
Solo cello recital featuring Maksim Velichkin at the EDENDALE UP CLOSE CONCERTS at the Edendale Public Library in Echo Park.
Program will feature works for solo cello by Hans Werner HENZE & J.S. BACH, Los Angeles based composers George N. GIANOPOULOS & Ali HELNWEIN & Fifteen-Minutes-of-Fame: Homage to Bach with Maksim Velichkin
This concert is made possible by a grant from THE HENNINGS-FISCHER FOUNDATION.
The Edendale Library Friends Society will provide refreshments following the concert.
EDENDALE BRANCH LIBRARY
This concert is presented by Kewa Civic Concerts a non-profit fiscally sponsored by the Pasadena Arts Council ENERGE Fiscal Sponsorship Program
Maksim Velichkin will be giving an encore presentation of Fifteen-Minutes-of-Fame: solo cello featuring 15 one-minute works by 15 composers: Adrienne Albert, Peter Birkby, George. N. Gianopoulos, Elliott Goldkind, Rocco Harris, Matthew Hetz, Dmitry Kitsenko, Veronika Krausas, Mark Robson, Warren Sherk, Samuel Stokes, William Toutant, Blair Whittington, Christopher M. Wicks, Carol-Worthey.
Fifteen Minutes of Fame is 15 one-minute acoustic works by different composers. Fifteen Minutes of Fame gives a variety of new music by living composers to audiences hungry to hear what is being created in today's music scene.
"…the pieces are performed in quick succession and each has a character of its own, the audience is treated to a kaleidoscope of styles; in turn textural and tonal, avant-garde and neo-romantic... the entire smorgasbord of contemporary idioms was playing a game of musical chairs, so to speak, and the effect was thrilling. " - Damjan Rakonjac, Artificialist
Maksim Velichkin will be performing the one-minute works from composers:
Click here to see the Fifteen-Minutes-of-Fame program
Saturday, JUNE 28, 2014 - 1:00 pm
EDENDALE UP CLOSE Concert Series in Echo Park
A COMMUNITY CONCERT
at the Edendale Branch Library (LAPL)
2011 W. Sunset Boulevard
Los Angeles, CA 90026
info (213) 207-3000
FREE ADMISSION
Concert in the Community Room
Free parking in the library lot and street parking.

Sunday, June 29th, 2014 at 1:00 PM
Listed as "One of the premier showcases for promising composers" by Time Out New York, this performance includes world premieres from Cheryl Krugel-Lee, Dosia McKay, and Andrés Soto and works by Fahad Siadat, Bettina Sheppard, and Hayes Biggs, reflecting the curator's aesthetic and experiences. These composers' works have been performed around the world at such prestigious venues as Alice Tully Hall, the American Cathedral in Paris, Barrow Street Theatre, and more by NeoQuartet, Asheville Ballet, California EAR unit, the TOCCATA Orchestra, and the Bohuslav Martinu Philharmonic.
This concert will be guest curated by Cheryl Krugel-Lee. Krugel-Lee is a Brooklyn-based composer, arranger, and orchestrator whose work spans both the commercial and classical worlds. She has composed scores for theatre productions and films, orchestrated for musical theatre, collaborated with choreographers, and created numerous works for a concert setting. Cheryl is also the personnel manager and librarian of ensemble mis-en, a contemporary music ensemble based in New York City, and has worked as a contractor for numerous musical productions.
The concert will feature performances by members of C4: The Choral Composer/Conductor Collective. The New York City-based chorus strives to enrich artists and audiences alike through passionate advocacy of new choral works by performing pieces written within the last 25 years, premiering and commissioning new choral works, and mentoring emerging singers, composers, and conductors of contemporary choral music. C4 has premiered over 100 works and was recently honored with the 2014 Chorus America/ASCAP Award for Adventurous Programming.
Composer's Voice Concert Series has had more than 100 concerts in New York City. Works are chosen from a wide range of contemporary composers and performed by dedicated musicians devoted to new music. The series has presented the works of hundreds of living composers from around the world. Concerts are held two times a month in the afternoon on the second and last Sundays of most months. The performances are recorded and archived to further promote the new music, performers, and composers. Audio, video, scores, and programs can be found on the Composer's Voice website. www.ComposersVoice.com
The Composer's Voice Concert Series is a collaboration between Vox Novus and Jan Hus Church. Performances are short chamber concerts held at Jan Hus Church and are an opportunity for contemporary composers to express their aesthetic and personal voice. The June 29th afternoon concert will feature the work of a wide variety of composers and performers, including members of C4 Choral Composer/Conductor Collective and Fifteen-Minutes-of-Fame: Nautilus Brass.
Fifteen-Minutes-of-Fame: Nautilus Brass will feature fifteen one-minute works by fifteen composers, written specifically for the Nautilus Brass Quintet. The purpose of Fifteen-Minutes-of-Fame is to promote a great variety of contemporary music to audiences hungry to hear what living composers are writing today. Founded in Boston in 2010, Nautilus Brass Quintet's mission is to proliferate the accessibility of cultivated brass chamber music through educational outreach and artistically relevant performance. They will perform one-minute works by composers Greg Bartholomew, Erik Branch, David Bohn, Dave Collins, Jay Anthony Gach, Barry Hartglass, James Henry, David A. Jones, Spiros Mazis, Robert Percy, Etienne Rolin, Juan Maria Solare, Ray Strobel, Phil Taylor, and Marco Vignali.
Sunday, June 29th, 2014 at 1:00 PM
Emerging as one of New England's most ambitious musical ensembles, the Nautilus Brass Quintet has quickly established a place for itself in the world of brass chamber music. NBQ was founded in Boston, MA in 2010 with the distinct mission to proliferate the accessibility of cultivated brass chamber music through educational outreach and artistically relevant performance. Nautilus has been grand prize winners at the Rodney Mack and UConn Brass Day competitions, prizewinners at the Plowman competition, and finalists in the J. C. Arriaga and Koetsier competitions. Recent performance highlights include recitals throughout Massachusetts, Connecticut, and New York, performing at the 2013 Northeast Horn Workshop, a performance of Eric Ewazen's "Shadowcatcher" with the University of Connecticut Wind Ensemble, and a performance with the new music collaborative NOVA Musica. http://www.nautilusbrass.com/

Works selected for this Fifteen Minutes of Fame include: Stargazing from the Ramparts by Greg Bartholomew, ¡Fabuloso Desfile! by Erik Branch, Canzonetta by David Bohn, Into the Depths by Dave Collins, Antiphonal Flourish by Jay Anthony Gach, Just a Minute by Barry Hartglass, Lackaday by James Henry, Chronos by David A. Jones, Maybe so... by Spiros Mazis, Cold Shut… by Robert Percy, One Last Breath by Etienne Rolin, Affirmation by Juan Maria Solare, Hocket Machina by L. Ray Strobel, HFSL3 (a distant galaxy) by Phil Taylor, and SiDDHATA by Marco Vignali

Composer's Voice concert Sunday June 29, 2014 at 1:00 PM Jan Hus Church 351 East 74th Street (between First and Second Avenues) New York, New York 10021 FREE ADMISSION
ANNOUNCEMENTS
Octavio Vazquez's work "Percée II" and Rain Worthington's piece, "an evening indigo" have been selected for performance by Eva Ingolf on Composer's Voice concert Sunday July 27 1:00 PM at Jan Hus church in New York City.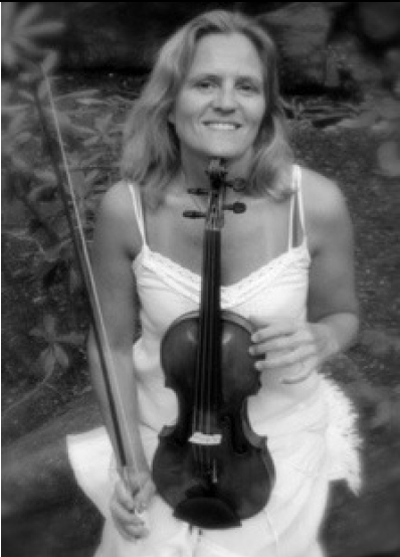 Eva Ingolf is a well known Icelandic violinist particularly recognized for her authoritative performances of solo works by J. S. Bach. She comes from a leading musical family and her father, Ingólfur Guðbrandsson, premiered many of the great choral works in Iceland and six of her sisters and brothers are professional musicians who have made an important contribution to the high quality of the musical life in the country. Eva Ingolf currently lives in New York City with her husband Kristinn Sv. Helgason, an official of the United Nations Secretariat and their daughter, Andrea Kristinsdóttir, a musician and actress.
Music Avatar is a great new way to upload works for composer opportunities hassle free! You will be able to submit, update, and modify your submission all the way up to the deadline date of the opportunity. www.MusicAvatar.org
2014
June
-June 27, 2014
-June 20, 2014
-June 13, 2014
-June 6, 2014
May
-May 30, 2014
-May 23, 2014
-May 16, 2014
-May 9, 2014
-May 2, 2014
April
-April 25, 2014
-April 18, 2014
-April 11, 2014
-April 04, 2014
March
-March 28, 2014
-March 21, 2014
-March 14, 2014
-March 07, 2014
February
-February 28, 2014
-February 21, 2014
-February 14, 2014
-February 07, 2014
January
-January 31, 2014
-January 24, 2014
-January 17, 2014
-January 10, 2014
-January 3, 2014
2013
December
- December 27, 2013
- December 20, 2013
- December 6, 2013
November
- November 29, 2013
- November 22, 2013
- November 15, 2013
- November 8, 2013
- November 1, 2013
October
- October 25, 2013
- October 18, 2013
- October 11, 2013
- October 04, 2013
September
- September 27, 2013
- September 20, 2013
- September 13, 2013
- September 6, 2013
July
- July 26, 2013
- July 5, 2013
June
- June 29, 2013
- June 22, 2013
- June 15, 2013
- June 08, 2013
- June 01, 2013
May
- May 25, 2013
- May 18, 2013
- May 11, 2013
- May 04, 2013
April
- April 27, 2013
- April 20, 2013
- April 13, 2013
- April 06, 2013
March
- March 30, 2013
- March 23, 2013
- March 16, 2013
- March 09, 2013
- March 02, 2013
February
- February 23, 2013
- February 16, 2013
- February 09, 2013
- February 02, 2013
January
- January 26, 2013
- January 19, 2013
- January 12, 2013
- January 05, 2013
2012
December
- December 29, 2012
- December 22, 2012
- December 15, 2012
- December 08, 2012
- December 01, 2012
November
- November 24, 2012
- November 17, 2012
- November 10, 2012