Sunday, January 12, 2014 - 1:00 pm
Sunday, January 12, 2014 (New York, New York) Composer's Voice starts out small for 2014 with the ensemble a very small consortium. This Composer's Voice concert features the ensemble and their 15 one-minute miniatures with the Fifteen-Minutes-of-Fame project.
Based in Wisconsin, Green Bay, a very small consortium comes to New York City to be a "small" part of the big city. The ensemble is dedicated to the performance of miniature masterpieces; doing more with less. They get to the point by doing small music, but have large plans. a very small consortium consists of Courtney Sherman, soprano; Lada Gaines, soprano saxophone; Adam Gaines, trumpet, Michelle McQuade Dewhirst, horn; David Severtson, piano; Michael Dewhirst, cello.
A performer who is comfortable with many genres, John Edward Cantrell, is known to his colleagues as a "musician's musician." From Carnegie Hall to Rock Arenas, John has performed as an organist, pianist, and multi-instrumentalist throughout the United States, England, Ireland, and Western Europe. John holds a Master of Music degree in Organ Performance from Yale University and a Bachelor of Music degree from the University of Louisville. His teachers have included noted performers and scholars Melvin Dickinson, Thomas Murray, and Martin Jean. While at Yale, John received private coaching sessions with artists Susan Landale, Ludger Lohman, and Charles Kriegbaum. John is the Choirmaster & Organist for St. Michael's Episcopal Church in the Upper West Side of Manhattan.
Michelle McQuade Dewhirst studied horn and composition at Ithaca College and earned her master's and Ph.D. in composition at the University of Chicago. An active horn player, Michelle specializes in contemporary solo repertoire and performed her own 15 Minutes of Fame for solo horn in March of 2012. She is on the faculty of the University of Wisconsin-Green Bay.
Adam Gaines is an Associate Professor of Music at the University of Wisconsin - Green Bay. In addition to teaching the trumpet studio, Dr. Gaines directs the Jazz Ensemble II and the New Music Ensemble, and teaches jazz history, brass methods, and music technology courses. Dr. Gaines has performed as a soloist in his native Kentucky, as well as throughout Indiana, Pennsylvania, Wisconsin, Slovakia, Austria, and at the Montreux and North Sea Jazz Festivals. He holds degrees from the University of Louisville (Bachelor of Music, 1999) and Ball State University (Master of Music, 2001 and Doctor of Arts, 2005). Dr. Gaines frequently travels to Slovakia to perform in jazz and classical idioms and to spend time with his wife Ladislava's family.
Ladislava Gaines (soprano saxophone) is originally from Humenne, Slovakia, and now lives in Green Bay, Wisconsin. Before moving to the U.S. in December 2011, Lada lived and worked in the Slovak capital Bratislava at the Music Centre Slovakia, a government agency devoted to the creation and dissemination of Slovak music. Lada holds a master's degree in musicology and a doctoral degree in saxophone performance. She is an active performer on both saxophone and accordion.
Courtney Sherman, soprano, holds a Master's degree in opera/musical theatre performance and a Doctorate in voice performance from Arizona State University. She did her undergraduate work in music at Michigan State University and Western Michigan University. Her role credits include Susanna in The Marriage of Figaro, Pamina in Die Zauberflöte, Adina in L'elisir d'amore, and Blanche in Dialogues of the Carmelites. Dr. Sherman has performed soprano solos in Bach's Mass in B-Minor, Orff's Carmina Burana, Mozart's Vesperae solennes de confessore, and Handel's Messiah, among others, and has performed a wide range of art song repertoire. She is Assistant Professor of Voice at UW-Green Bay, teaching courses for both the Music and Theatre programs. Dr. Sherman was recently seen as the conductor and music director for UW-Green Bay's production of Cabaret in the Weidner Center's Cofrin Family Hall, and also as the soprano soloist for The Dudley Birder Chorale of St. Norbert College's performance of Mozart's Requiem.
Fifteen Minutes of Fame is 15 one-minute acoustic works by different composers. Fifteen Minutes of Fame gives a variety of new music by living composers to audiences hungry to hear what is being created in today's music scene.
"...the 15 Minutes of Fame project of Vox Novus is a godsend. It organizes competitions whereby ensembles commission worldwide calls for submissions of approximately one-minute pieces, and then select their 15 favorites for premieres. " - NY Music Culture Examiner
"…the pieces are performed in quick succession and each has a character of its own, the audience is treated to a kaleidoscope of styles; in turn textural and tonal, avant-garde and neo-romantic... the entire smorgasbord of contemporary idioms was playing a game of musical chairs, so to speak, and the effect was thrilling. " - Damjan Rakonjac, Artificialist
Completing the concert will be performances from saxophonists: Geoffrey Landman, Kristen McKeon, and Erin Rogers.
Saxophonist Geoffrey Landman is a performer, teacher, and advocate of the saxophone and new music. Having performed across North America, France, Germany, Scotland, Switzerland, Thailand, and in some of New York City's most well-known music venues, he has collaborated with ensembles such as Either/Or, Talea Ensemble, the Metropolis Ensemble, Fireworks Ensemble, Opera Cabal, and is a founding member and soprano chair of the New Thread Quartet. Geoffrey has won many competitions including Yamaha Young Performing Artist Competition, as well as prizes at the Fischoff National Chamber Music Competition.
Kristen McKeon appearances include performances at the Navy Band Saxophone Symposium, the New England Saxophone Symposium, the Aeolus International Wind Competition in Düsseldorf, Germany, a world premiere of Gabriel Lubell's He Guards the Vision of the Sunset Sky for Solo Saxophone and String Quintet at the 2010 North American Saxophone Alliance Biennial Conference, and the 2012 World Saxophone Conference in St. Andrews, Scotland. Kristen has enjoyed opportunities to be billed on several concert series including Carmel Music Society's Summer Subscription Series in Carmel, California, thingNY's "Seven Immediacies Series", the New England Conservatory Composers' Series, and the Composers Now Festival in New York, NY..
Composer and saxophonist Erin Rogers is dedicated to the compositional process while specializing in improvisatory performance practice and the interpretation and proliferation of new music. Her works have been performed worldwide at the Círculo de Bellas Artes, Madrid; Museum Concert Hall, Taiwan; Le Cité Universitaire, Paris; and at the World Saxophone Congress in St. Andrews, Scotland. Erin is a composer and founding member of thingNY. An established saxophonist, Erin has toured worldwide as a soloist, chamber musician, and guest artist, with performances ranging from solo recitals in France, to instrumental pop shows in South Korea, to cover bands in Australia. She regularly teams up with chamber, pop and indie groups in New York City, headlining the scene's hottest venues including The Stone, Cake Shop, The Bitter End, and Le Poisson Rouge.
One of the premier showcases for promising composers, Composer's Voice Concert Series is an opportunity for contemporary composers and musicians to express their musical aesthetic and personal "voice." Composer's Voice has presented over 100 concerts in New York City and scores of performances in venues throughout the world.
"[Vox Novus offers] the presentation of serious works by established and emerging composers. Those voices should be heard, and they can even be reheard on the Vox Novus website (http://www.VoxNovus.com)..." - New Music Connoisseur
Click here to see the concert program
Composer's Voice Concert
Sunday, January 12, 2014 1:00 pm
Jan Hus Church
351 East 74th Street
(between First and Second Avenues) New York, New York FREE ADMISSION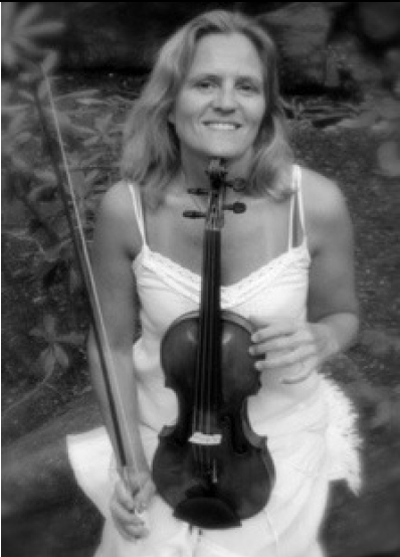 Violinist Eva Ingolf selects her 15 composers for its Fifteen Minutes of Fame to be premiered on Composer's Voice on Febraury 9, 2014 at Jan Hus Church in New York City.
Eva Ingolf is a well known Icelandic violinist particularly recognized for her authoritative performances of solo works by J. S. Bach. Throughout her career, Eva has given numerous solo recitals in well-known concert halls in Iceland, Japan, United States, Russia and Europe, including regularly at the Hall at Carnegie Hall, the Trinity Church in New York City and the Corcoran Gallery of Art in Washington D.C., receiving high acclaim from music critics as well as the general public. She has released two highly-regarded CDs on the Japis label. Eva has also recorded for the Icelandic State Radio. In 1995-1996, she undertook studies in composition, conducting and orchestration at Harvard University.
Selected works for Fifteen Minutes of Fame include:
David Bohn's Heyrthi i vindi,
Erik Branch's The Horse Gullfaxi and the Sword Gunnfjöður,
Remigio Coco's Troll Song,
Tim Corpus's Land of Mystery and Trolls,
Joe Gianono's A Troll in the Park ..,
Fermino Gomes's Að fá stúlku,
Nathan R. Johnson's Hratt,
Kevin J. Kelly's Footfall and Echo,
Daniel Mihai's Old Icelandic Folk Song,
Alex Nante's Andvari,
Juan María Solare's Nail ship,
JJ de Azevedo Souza's High up in the Sky,
Adam Torkelson's Troll Er Dans,
Jean-Pierre Vial's Troll Party, and
Rain Worthington's Frost Vapors
You can find more information here
http://www.voxnovus.com/15_Minutes_of_Fame/featuring/Eva_Ingolf/