Program:
18 Strings
Sergio Roberto de Oliveira
Kenji Haba, guitar
Sylwia Kloc, guitar
Kurt Toriello, guitar
Clive
Kai Watanabe
Kai Watanabe, guitar
In the Silence of the Sound
Joe Gianono
Joe Gianono, guitar
Eva Ingolf, violin
Umas coisas do Coração
Sergio Roberto de Oliveira
Kenji Haba, guitar
Driving Northn
Tsuyoshi Furutsu
Tsuyoshi Furutsu, guitar
The Key to My Nausea (Movements 1 & 2)
Gene Pritsker
Gene Pritsker, electric guitar
Kathleen Supové, piano
Performers
Tsuyoshi Furutsu
Guitarist / singer-songwriter Tsuyoshi Furutsu arrived in New York after winning the Mazda Urban Jazz Contest, and performing at The Parthenon Tama Jazz Festival in Tokyo. Mr. Furutsu earned his master's degree at The City College of New York, studying with Peter Bernstein, Gene Bertoncini, Ron Carter and John Patitucci. He has performed at top notch venues such as The Four Seasons, The Museum of Natural History, Rubin Museum of Art and 55 Bar. Currently he is performing regularly at Alouette French Bistro and Jerry's Café in Manhattan with vocalist Alexandra Frederick. Mr. Furutsu has also been teaching guitar for more than 10 years for young children and adults.
Kenji Haba
Kenji Haba is a guitarist who is exclusively sensitive to timbres in appreciating and expressing the beauty of guitar. Haba believes that the guitar is the perfect instrument to express his musical ideas because of its beautiful tones and its countless timbres. Recently, he has been focusing on impressionistic music, especially that of Claude Debussy, Maurice Ravel and Toru Takemitsu. In 2006 Haba began studying classical guitar under renowned guitarist, Kevin R. Gallagher and Oren Fader. With his passion driving his learning ability, after one year of studying, he was accepted into the Manhattan School of Music in Master of Music, and there worked with Mark Delpriora.
Eva Ingolf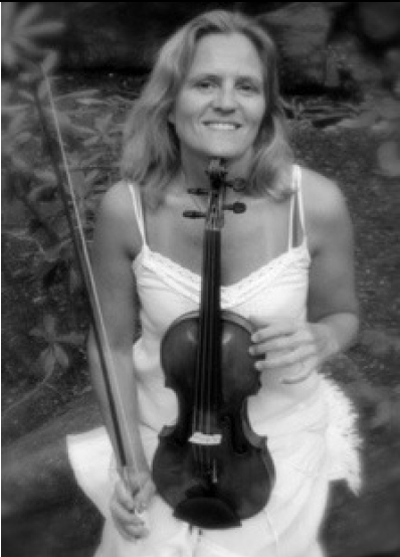 Eva Ingolf comes from a leading musical family in Iceland. She began violin studies at a very young age, gaining early recognition for outstanding musical talent, including the beautiful tone and artistic interpretation of her playing. After studying at the Conservatory of Reykjavík for 6 years, Eva left Iceland to study with some of Europe's finest violin pedagogues. Her playing has been greatly influenced by the spirit of the Russian and East- European violin schools. Eva has given numerous solo recitals in concert halls in Iceland, Japan, United States, Russia and Europe, including the Weill Recital Hall at Carnegie Hall, the Trinity Church in New York City, and the Corcoran Gallery of Art in Washington D.C. receiving high acclaim from music critics as well as the general public.
Sylwia Kloc
Sylwia Kloc is a classical guitarist from Poland. She is an active soloist, chamber player, and teacher. Ms. Kloc received her Bachelor and Master Degrees from Mannes College, where she studied with Frederic Hand, and was awarded a merit scholarship for excellence in performance. Ms. Kloc plays Renaissance lute and Baroque guitar, having worked with the renowned early music player and scholar Dennis Cinelli. In 2007 Ms. Kloc premiered and recorded "Ancient Visions" a concerto for Renaissance lute and guitar ensemble by Terry Champlin. She was a scholar recipient for the 2006 "Music in Compostela Festival" in Spain where she studied with Jose Luiz Rodrigo. Ms. Kloc is a faculty member of Montclair State University, New Jersey, and the Music Education Center, Brooklyn, NY.
Kathleen Supové
Kathleen Supové is one of America's most acclaimed and versatile contemporary music pianists, known for continually redefining what a pianist/keyboardist/performance artist is, in today's world. Ms. Supové annually presents a series of solo concerts entitled THE EXPLODING PIANO. She is involved in commissioning a repertoire of pieces for piano, electronics, and video. A recent project is DIGITAL DEBUSSY, working with a variety of composers including Joan La Barbara, Annie Gosfield, Matt Marks, Gene Pritsker, and many others. Her latest solo CD is THE EXPLODING PIANO, on the Major Who label. She also curates the Music With A View series at The Flea Theater. For more info, visit www.supove.com or follow www.facebook.com/supove.
Kurt Toriello
After hearing friends playing in 1990, Kurt Toriello picked up his father's guitar and has been playing ever since. Largely selftaught, he began formal training in 2002 with Franco Platino and was accepted into the 7th annual Manuel Barrueco Masterclass at Peabody and the 2nd Annual New York Guitar Seminar at Mannes that summer. Mr. Toriello completed the BM degree from Mannes under Michael Newman and Fred Hand and MM degree from Manhattan School of Music under David Leisner. Mr. Toriello has performed at such venues as the Queen Sofia Spanish Institute, St. Peter's Church, The Monkey, The American Jewish Historical Society and Carnegie Hall. He was featured in the September 2009 Classical Guitar Magazine's Letters from New York.
Kai Watanabe
Guitarist Kai Watanabe started playing guitar when he was 10 years old. He is recently graduated from Manhattan School of Music where he studied classical guitar. In 2005, Kai had visited Cambodia as a reporter for "Medicins Sans Frontiers". Having spent time with children orphaned by that country's civil war, teaching them Japanese, English and guitar he wanted to expand his experience and "I started to think how I could share with the children I met there. I have been seeking the way within the sounds!" Kai is currently developing his Mandala Improvisation series of classical guitar improvisation "where every sound is unearthed by me as a Human Diver" Visit: http://www.youtube.com/user/jijitojijitojiji
Composers
Joe Gianono
Composer/Arranger/Orchestrator Joe Gianono's music can be heard on THE SOUP, and CHELSEA LATELY. Joe has composed incidental music for the Off Broadway productions of "Little Eyolf" by Henrik Ibsen, "Savannah Black & Blue", Leslie Lee's "The Book Of Lambert" and Tennessee Williams' "Small Craft Warnings", "In the Bar Of A Tokyo Hotel", "The Rose Tatoo", "Clothes For A Summer Hotel" and is currently writing the score for "Suddenly Last Summer". He is the resident composer of the White Horse Theater Company and adjunct professor of orchestration at the Aaron Copland School, Queens College and play jazz guitar with his trio. Recently his pieces, "Small Craft Warnings" and "A Very Slippery Slope", were featured on "EXPLORING MUSIC" hosted by Bill McGlaughlin on WQXR (105.9 FM). www.joegianono.com
Sergio Roberto de Oliveira
Composer Sergio Roberto de Oliveira was born in Rio de Janeiro, Brazil, and educated at the Universidade do Rio de Janeiro (Uni-Rio), studying with Dawid Korenchendler. He also studied with composers Guerra-Peixe, Vânia Dantas Leite, and Tato Taborda. He has been working with classical and popular music as a composer, arranger, producer and pianist. Sergio Oliveira has received commissions from many important performers, including Mélomanie, Tom Moore, Tracy Richardson, Laura Rónai, Lisa Brooke, Stephen Preston, and John Turner, among others. Sergio is also a member and one of the creators of the group of composers Prelúdio 21. The group is one of the most important groups in Brazil featuring contemporary music. In 2008, in which the group celebrated its 10th anniversary, it presented 21 concerts. Oliveira's works have been performed at concerts by Prelúdio 21, and also at important events featuring contemporary music, such as the Panorama da Música Brasileira Atual, the Bienal de Música Brasileira Contemporânea and the Composers' Ensemble at Princeton, where his music was played for 3 consecutive years. His music has also been performed by many foreign musicians and groups like Mélomanie, Stephen Preston and Amara Guitry. His "Suite for strings" received an award at the II Rio de Janeiro National Composition Contest, and has been performed in the U.S. His work, "Fantasia for solo flute," was premiered by Laura Rónai at Princeton University in 1999, where he lectured in February 2000. Sergio has worked in the field of popular music as a composer, arranger, producer, and pianist; he has been awarded many prizes in this area. This knowledge of popular music is fundamental in shaping his musical personality, since his compositions tap into both popular sources and refined, traditional compositional skills, thus reflecting an insider's vision of the popular culture of his country. More information: www.sergiodeoliveira.com
Gene Pritsker
Composer/guitarist Gene Pritsker has written over 400 compositions, including chamber operas, orchestral and chamber works, electro-acoustic music, songs for hip-hop and rock ensembles, etc. All of his compositions employ an eclectic spectrum of styles and are influenced by his studies of various musical cultures. He is the founder and leader of Sound Liberation; an eclectic hiphop-chamber-jazz-rock-etc. ensemble. He has worked closely with Joe Zawinul and has orchestrated major Hollywood movies. The New York Times described him as "...audacious...multitalented." The Music Connoisseur, described Pritsker as "dissolv[ing] the artificial boundaries between high brow, low brow, classical, popular musics and elevates the idea that if it's done well it is great music, regardless of the style or genre".
Presenters:
Remarkable Theater Brigade
Remarkable Theater Brigade founded by Christian McLeer, Dan Jeselsohn and Monica Harte, creates and produces new operas and musicals and takes children's versions out to special-needs and at-risk children free of charge.

Remarkable Theater Brigade creates and produces new works including operas, orchestral pieces, ballets, musicals, and electro-acoustic works and co-produces the Composer's Voice Concert Series concerts. Remarkable Theater Brigade was founded in 2002 by Christian McLeer, Monica Harte, and Dan Jeselsohn.
Jan Hus Church
This is the place you were welcome, long before you arrived!
www.janhus.org
Vox Novus
Vox Novus promotes contemporary music and its creators through concerts, recordings, publications, broadcasts, and online publicity. Vox Novus believes strongly in the intrinsic value of contemporary music, recognizing it as a force in the advancement of culture and art. Our goal is to keep music alive by strengthening the connection between composer and audience, providing greater exposure to new music.
Funding by
Puffin Foundation
Funding also provided by the Puffin Foundation, "...continuing the dialogue between art and lives of ordinary people."