Program:
Fifteen-Minutes-of-Fame
1.
Yohei Kurihara
2.
Jim Fox
3.
Greg Bartholomew
4.
Armando Ayala
5.
Douglas DaSilva
6.
Malcolm Dedman
7.
Nina Siniakova
8.
Andy Cohen
9.
Daniel Thompson
10.
Michael Frazier
11.
John Bilotta
12.
David Wolfson
13.
Elizabeth Lim
14.
Daniel Mihai
15.
Andrew Davis
Thomas Piercy, clarinet
Claudine Hickman, piano
Let's Deliver Our Love
Tsuyoshi Furutsu
Tsuyoshi Furutsu, voice & guitar
You Caress the Night
Douglas DaSilva
Jin-Xiang "Jx" Yu, soprano
Kenji Haba, guitar
Four Beasts of Matsuo Basho: 1. Nightingale 2. Frog 3. Butterfly 4. Man
Man Woong Han
Jin-Xiang "Jx" Yu, soprano
Corinne Sobolewski, viola
Atomotium
Moto Osada
Yumi Suehiro, piano
Natsukashiki Kaori
Yui Kitamura
yoko Ogawa, soprano
Yumi Suehiro, piano
My Life in Fukushima (for soprano, piano, electronics)
Mari Kimura
Kyoko Ogawa, soprano
Yumi Suehiro, piano
Kimigayo~Amanoiwat
Kai Watanabe
Kai Watanabe, guitar
Performers
Tsuyoshi Furutsu
Guitarist / singer-songwriter Tsuyoshi Furutsu arrived in New York after winning the Mazda Urban Jazz Contest, and performing at The Parthenon Tama Jazz Festival in Tokyo. Mr. Furutsu earned his master's degree at The City College of New York, studying with Peter Bernstein, Gene Bertoncini, Ron Carter and John Patitucci. He has performed at top notch venues such as The Four Seasons, The Museum of Natural History, Rubin Museum of Art and 55 Bar. Currently he is performing regularly at Alouette French Bistro and Jerry's Cafe in Manhattan with vocalist Alexandra Frederick. Mr. Furutsu has also been teaching guitar for more than 10 years for young children and adults.
Kenji Haba
Kenji Haba is a guitarist who is exclusively sensitive to timbres in appreciating and expressing the beauty of guitar. Haba believes that the guitar is the perfect instrument to express his musical ideas because of its beautiful tones and its countless timbres. Recently, he has been focusing on impressionistic music, especially that of Claude Debussy, Maurice Ravel and Toru Takemitsu. In 2006, Haba began studying guitar under renowned guitarests Kevin R. Gallagher and Oren Fader. With his passion driving his learning ability, after one year of study he was accepted into Manhattan School of Music's Master of Music program and there worked with Mark Delpriora. In 2011, Kenji was the first guitarist to perform a Fifteen-Minutes-of-Fame.
Claudine Hickman
Claudine Hickman began her piano study at an early age with her father, Thames Hickman, a student of Rosina Lhevinne at the Juilliard School. Claudine went on to study on full scholarship in the Honors Program at the Mannes College of Music Preparatory Division with Arkady Aronov and Edward Aldwell. She holds a Bachelor's and Master's degree in piano performance from the Manhattan School of Music.Ms. Hickman's performances have been described by critics as "practically telepathic, emotionally rich" "bright yet haunting precision" and "vivid, Brubeck-esque melodicism". Her passion for the music of composer Astor Piazzolla has led to her frequent collaboration with clarinetist Thomas Piercy and bassist/Latin Grammy nominee Pablo Aslan.
Kyoko Ogawa
Kyoko Ogawa is a New York based soprano/crossover singer. Kyoko grew up in Osaka and started learning classical singing at the age of 15. In 2005 she was accepted at Osaka College of Music and in 2008 she transferd to Manhattan School of Music. During her studies at Manhattan School of Music she continued to perform regularly in New York and Japan. In 2011 she was chosen to sing at a very special Japan Relief concert at the Kitano Jazz Club in NYC.This concert featured some of the finest and most established musicians, including Kevin Hayes, Toshiko Akiyoshi and Barry Harris. In May 2011 Kyoko graduated from Manhattan School of Music with her Bachelors degree and continues to giving solo concerts in New York.
Thomas Piercy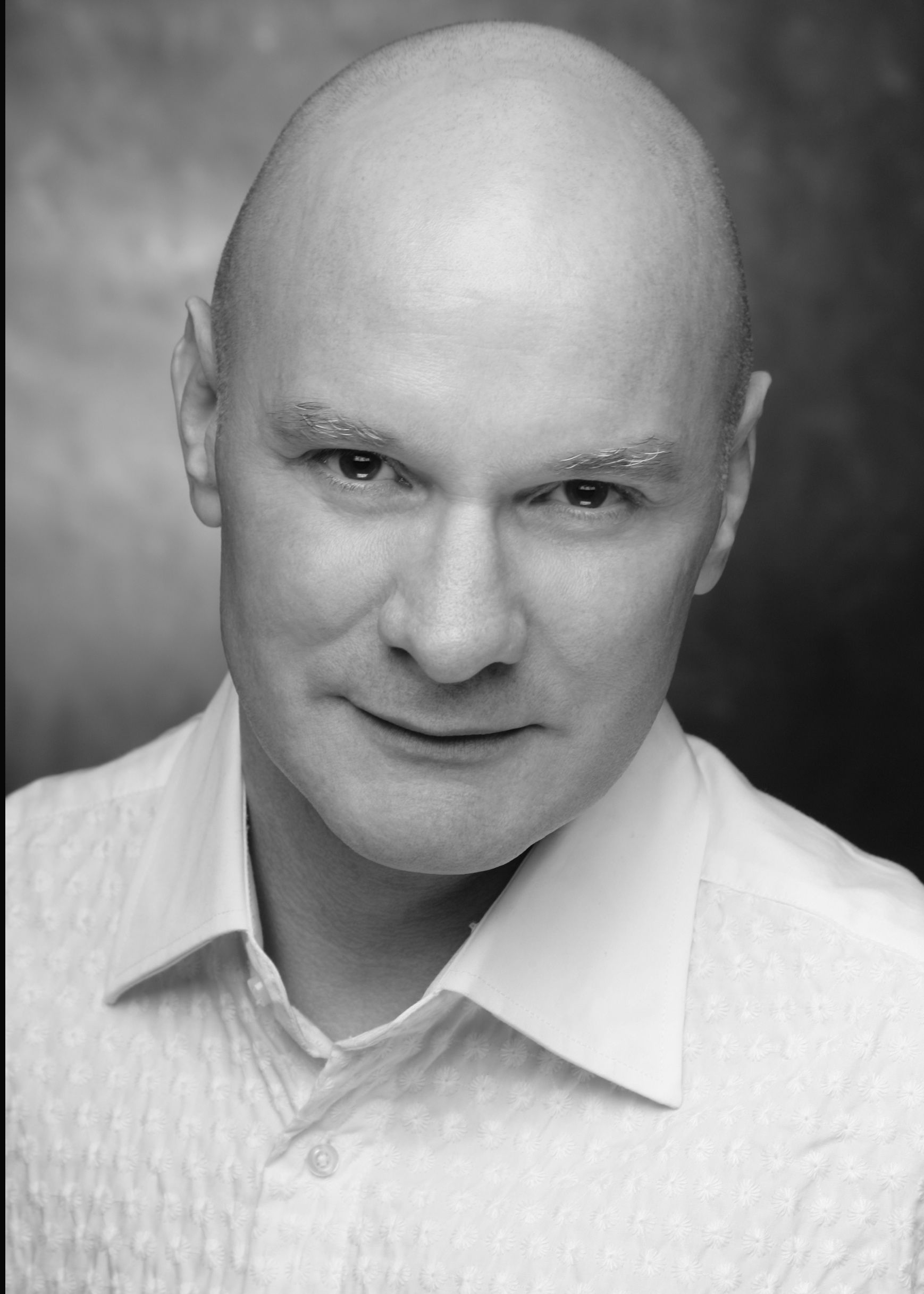 Thomas Piercy is a critically acclaimed musician with appearances throughout the Americas, Europe and Asia. His performances have been described by critics as "passionate," "pulling out all the stops," by the New York Times as "brilliant," "playing with refinement and flair" and "evoking a panache in the contemporary works." A versatile artist - the clarinetist on the Emmy Award-winning Juno Baby CDs and DVDs; performing Mozart with mezzo-soprano Frederica von Stade; playing Broadway songs with Raoul Julia; working with the composer Leonard Bernstein; appearing in a KRS-ONE rap music video; performing concert improvisations with pianist Donal Fox; recording with members of Maroon 5 - he has performed and recorded for Broadway and Off-Broadway, commercial recordings, television, radio, videos, and movie soundtracks.
Corinne Sobolewski
Corinne Sobolewski, a violist from Southern New Jersey, is a third year student at The Juilliard School in New York City.. In her high school years, she was principal of the All State Orchestra, All South Jersey Orchestra, and The Philadelphia Youth Orchestra. Corinne has sat under the baton of world renowned conductor: James Conlon, Leonard Slatkin, James DePriest, David Zinman, Marin Alsop, Fabio Luisi, Yannick Nezet-Seguin, and Alan Gilbert and performed at Carnegie Hall, Avery Fisher Hall, and Alice Tully Hall. This past year, she sat assistant principal in Japan at the Pacific Music Festival with performances in Sapporo, Osaka, and Tokyo. She hopes to return to Japan this summer or attend the Schleswig- Holstein Music Festival in Germany.
Yumi Suehiro
Born in Osaka, Japan, pianist Yumi Suehiro started piano at age 6, and started marimba a year later. Ms. Suehiro has won numerous national and international competitions, including the top prize at the KOBE International Competition in Japan as the youngest winner. In 2007 and 2008, she was invited to perform her debut at the Carnegie Weill recital hall as a winner of AMTL audition, and in following year, she was featured as a guest marimba player in Latin percussionist, Victor Rendon's recoding "Fiesta Percussiva". Ms. Suehiro won the second prize at Dora Zaslavsky Koch piano concerto competition in Manhattan School of Music where she currently earned Master of Music under the tutelage of Mr. Zenon Fishbein and Dr. Peter Vinograde
Kai Watanabe
Guitarist Kai Watanabe started playing guitar when he was 10 years old. He is recently graduated from Manhattan School of Music where he studied classical guitar. In 2005, Kai had visited Cambodia as a reporter for "Medicins Sans Frontiers". Having spent time with children orphaned by that country's civil war, teaching them Japanese, English and guitar he wanted to expand his experience and "I started to think how I could share with the children I met there. I have been seeking the way within the sounds!" Kai is currently developing his Mandala Improvisation series of classical guitar improvisation "where every sound is unearthed by me as a Human Diver" Visit: http://www.youtube.com/user/jijitojijitojiji
Jin-Xiang "Jx" Yu
Jin-Xiang "Jx" Yu was born in China and raised in Japan in a musical family. She grew up speaking Mandarin Chinese, Japanese, and English while learning Spanish, attending International Schools. She moved to New York City in 2007. After graduating from The American Musical and Dramatic Academy in 2009 with a Musical Theatre Certificate, she now attends Queens College as a Linguistics and Classical Voice double-major. She has performed in various venues, some of which include Merkin Hall and le Poisson Rouge, and is experienced in Off-Broadway theatre, as well as renowned theaters across the U.S. She is thankful to Douglas Silva for providing this opportunity to perform with the Composer Voice Concert series. "Without composers, I would have no song to sing!"
Composers
Douglas DaSilva
Artistic Director of the Composer's Voice concert series, Douglas DaSilva is a composer, guitarist, educator, curator, film-maker and amateur clarinetist in New York City. He composes in various styles including jazz, pop, children's music, chamber music and experimental. Much of his writing is influenced by Brazilian music and self-inflicted stress. His compositions have been described as "very individual, and to us has a very clear personality" in Classical Guitar Magazine. His pieces Sarabande; How to Build a Totalitarian State and Contrails have been included in 60x60 projects. His works have been performed in Brazil, England, Italy, Germany, Romania, Brazil & throughout the USA. http://www.voxnovus.com/composer/Douglas_DaSilva.htm
Man-Woong Han
Since steering into the field of musical composition in his midtwenties with almost no prior training in music, Man-Woong Han has composed numerous concert music as a student for the past 5 years. His music has been compared to that of Dutilleux and Poulenc, with occasional infusions of traditional Korean folk music. Recent works include Hwang Jini Song Cycle, based on three poems by the venerable Korean giseng from 16th century Korea, and the beginning movements for a string quartet that is based on the drumming patterns of ochejilgut, a Korean folk drumming pattern originating from the 10th century. When not busy composing concert music, he also dabbles in film scoring, having worked on a dozen short films since 2008.
Mari Kimura
Hailed by The New York Times as "a virtuoso playing at the edge", composer/violinist Mari Kimura is widely admired as the inventor of "Subharmonics" & her works for interactive computer music. She won 2010 Guggenheim Fellowship in Music Composition and 2010 Composer in Residence at IRCAM in Paris. In the same year she was invited as a solo violinist with the Hamburg Symphony. Ms. Kimura's works have been supported by grants including NYFA, Jerome Foundation, Arts International, Japan Foundation, Meet the Composer, NYSCA and 2010 Fromm Commission Award. Since 1998, Ms. Kimura has been teaching Interactive Computer Music Performance at The Juilliard School. Her recent Mutable Music album "The World Below G and Beyond" features her works for Subharmonics. http://www.marikimura.com
Yui Kitamura
Yui Kitamura is a versatile composer of solo, chamber, and orchestral music in various styles and her works have been performed at such venues as New York's Lincoln Center and Joe's Pub, Berlin's Akademie der Künste, Kiev's National Catholic Cathedral, and Tokyo's Sumida Triphony Hall and Suntory Hall. She was nominated for a 2011 Hollywood Music in Media Award in the classical/orchestral genre. She is a co-founder and the artistic director of Multicultural Sonic Evolution (MuSE), a nonprofit organization that creates a multicultural environment through sound and collaborations with other fields of art such as dance, theater, and film. She holds Bachelor of Music and Master of Music from The Juilliard School and Masters of Fine Arts from New York University (Tisch School of Arts).
Moto Osada
Moto Osada's music has been described as "individual and original" by the German newspaper Frankfuter Rundschau "dynamic and breathtakingly beautiful" by the Swedish newspaper Svenska Dagbladet. The New York Times praised his music "edges toward jazz in its energy and drive. Mr. Osada's works have been performed at such festivals as Double Exposure by the Chamber Music Society of Lincoln Center, Downtown NYC River to River Festival, OK Mozart Festival (Oklahoma), and the Cutting Edge Concerts (NYC). Mr. Osada has received grants, awards and residencies from the Rockefeller Foundation, Djerassi Resident Artists Program, the American Music Center, Japan Foundation, ASCAP, the American Composers Forum, Brave New Works Call for Scores, the Kuhmo Festival International, and the Earplay Aird International Composers Competitions.
Composers for Fifteen Minutes of Fame
Sakana

Armando Ayala

My name is Armando Ayala. I'm a sophomore composition major and percussionist studying at the University of South Florida. I've been studying music and playing percussion for six years, but have only taken up composition in the last two years.

Sakana, written for Bb clarinet and piano, utilizes rhythmic motion found in traditional Japanese music; a slow, fast, slow progression. In addition to a contemporary, atonal approach, I also use the sonorities found in the miyako-bushi scale as a nod to traditional Japanese koto and shamisen music.

Ukiyo-e

Greg Bartholomew

Greg Bartholomew's music is frequently performed throughout the United States and in Europe, Canada and Australia, and is available on CDs recorded by the Czech Philharmonic, Kiev Philharmonic, Connecticut Choral Artists (Concora), Ars Brunensis Chorus and Langroise Trio, as well as the 60x60 Project. For further information visit www.gregbartholomew.com.

Ukiyo-e (literally "pictures of the floating world") is a genre of Japanese woodblock prints and paintings produced between the 17th and the 20th centuries, featuring motifs of landscapes, tales from history, the theatre, and pleasure quarters. It is the main artistic genre of woodblock printing in Japan.

KOMORIUTA

John Bilotta

John G. Bilotta lives in the San Francisco Bay Area. His works have been performed around the world and his recordings are distributed by Naxos. He serves on the Executive Committee of the Society of Composers, Inc., and on the Board of Directors of the San Francisco Cabaret Opera.

Komoriuta, which means lullaby, is based on a traditional song from Itsuki in Kumamoto Prefecture: "When I die, bury me by the roadside. Passersby, please leave me a flower, a simple blossom will do, the rain from the sky is all that's given me."

Suibokuga

Andrew Davis

Andrew Davis is a composer from Columbia, MD. He holds a Bachelor's degree in music from Yale where he studied with Kathryn Alexander and Michael Klingbeil, graduating in 2009. Currently, Andrew is pursuing a Master's degree at the University of Texas, studying under Donald Grantham, Dan Welcher, and Russell Pinkston.

Suibokuga is a type of brush painting that only uses black ink. The goal is to capture the inner essence of an object with as minimal detail as possible. For my piece, I chose only six notes and varied them in a sparse texture, mimicking the principles of Suibokuga.

Tulipao

Douglas DaSilva

Douglas DaSilva is a composer, guitarist, educator, filmmaker ,and Artistic Director of the Composer's Voice and Premiere Salon Concerts in New York City. He composes in various styles including jazz, pop, children's music, chamber music and experimental. Much of his writing is influenced by Brazilian music and self-inflicted stress.

Brazil is home to the largest population of Japanese in the world outside of Japan. Most live in the South. This piece is variations on a Japanese children's song (Tulip) coming to the North East, of Brazil, to Paraiba, and transformed into a jazzy Forro.

Haiku

Andy Cohen

Andy Cohen did the classical-music-studies thing at Oberlin and Manhattan School of Music, and enjoys revisiting that universe from time-to-time. For the most part, he is keeping busy doing sound, original music, and keyboard programming for theater shows. For more information, visit him at www.andycomusic.com.

Haiku is inspired by one of Basho's most famous poems: Furu-ike ya kawazu tobi-komu mizu-no-oto (At the ancient pond / suddenly a frog leaps in / splashing water sound.)

Kigo

Malcolm Dedman

Born in London in 1948, Malcolm Dedman was initially self-taught, having started to compose when he was 12. He had formal composition lessons with Patric Standford at the Guildhall School of Music and Drama in 1974-75, and he gained a Masters Degree in Composing Concert Music in 2005.

Written in 2011, Kigo, meaning 'Seasons' as used in Japanese poetry, is for clarinet and piano. Kigo is a one minute representation of the four seasons, starting with Autumn, and uses a different Japanese mode for each (three being pentatonic). It is dedicated to Thomas Piercy and Claudine Hickman.

...as it leaves the bell

Jim Fox

Los Angeles-based composer Jim Fox's music-usually quiet, slow, unassuming, and often described by critics as "austere" and "sensuous"-has been commissioned and performed by ensembles and soloists throughout the U.S. and recorded on the Cold Blue, CRI, Advance, Grenadilla, Raptoria Caam, and Citadel labels.

A simple mediation, a three-phrase haiku-like structure, ...as it leaves the bell takes its title (and perhaps some musical impulse) from a haiku by 19th-century Japanese poet Yosa Buson: "Coolness- / the sound of the bell / as it leaves the bell." (trans., Robert Hass)

Recurrence

Michael Frazier

Michael Frazier is currently a 2nd-year composition student at the University of South Florida in Tampa. Frazier's interests in Minimalism and Improvisation have been apparent in many of his compositions, and he continues to study these under Baljinder Sekhon and Paul Reller. Frazier plans on teaching composition in the future.

Recurrence revolves around the pitches used in the D-flat pentatonic mode in specifically constructed chords. The piano's low C should be prepared with a piece of rubber attached by a butterfly clip (to simulate a taiko drum). The clarinet should bend the high E-flat into the F in measure 22.

Yuu

Yohei Kurihara

"Yuu" - Once upon a time, for human kind, the world was quite exclusive. "Yuu" was the place where Gods appeared before humans, said Sizuka Shirakawa, a prominent Japanese scholar of classical philology. The title of this piece, "Yuu," is a Japanese letter which, in modern times, stands for "playing" in Japanese. However, playing in the old time had a different meaning. Sirakawa pointed out that originally "Yuu/playing" used to mean the act of connecting with the Gods. That time was around 3,000 years ago. It is when letters appeared for the first time in Chinese history : it's long before the culture of letters was imported in Japan from China.They were written on the shell of a turtle, and were only used to contact and communicate with the Gods, but not for personal or private matters. Like many other ancient letters, the Chinese version of the letter was made with a combination of symbols. The letter "Yuu" consists of three Chinese symbols which are Flag(realm), Path and Immortal. So the letter "Yuu" can be interpreted as the path for the realm of the Gods. Sirakawa explained that " the Gods permanently conceal themselves. They're only revealed when going out to visit their realms ." Imagination was far more sacred back then than today. Imagination is the only way to access the Gods and that act was called playing "Yuu". "Those who played were the Gods. Only the Gods had the privilege to play. "Yuu" was the world of absolute freedom and rich creativity which was only the realm of the Gods. Man could only play when he accesses that very realm of the Gods" said Sizuka Sirakawa.

Rising

Elizabeth Lim

Elizabeth Lim is a second-year doctoral candidate at the Juilliard School, where she is studying composition with Dr. Robert Beaser. Noted for its unique expressiveness and verve, Elizabeth's music has been widely performed throughout the United States, Europe, and Asia.

Having lived in Japan for several years during my youth, I wrote "Rising" as a portrait of my experience in Tokyo. Composed for clarinet and piano, it captures the traditional rhythms and flavors of Japanese music with a modern edge.

Sequence

Daniel Mihai

Daniel Mihai studied with the Maestro Ladislau Csendes. He has attended MBA courses in the Faculty of Performing Art, with the objective of improvement and assimilation of all knowledge related to contemporary music.

The Sequence is based in a fine and true dialogue and musical references Clarinet and piano. The entire piece releaves all the feelinhs in a thrilling sequences who are made for entertaining the audience! And not the least, the artists are the special ones because are the only who made all the athmosphere!

Sensu

Nina Siniakova

Composer and pianist Nina Siniakova (b.1974) received her education at the St. Petersburg State Rimsky-Korsakov Conservatory and Hochschule fuer Musik Cologne. She has written pieces for orchestra, chamber ensembles, choir and theater. Her music has been performed in Europe and published at the publishing houses in Russia and Belarus.

Oh, that look from behind the fan... Black eyes on a whitened face. Love and sadness. A moment of pure beauty. Sensu (japanese)- folding fan. The piece is inspired by the sound of koto, traditional japanese instrument.

summoning a skeleton specter

Daniel J. Thompson

Daniel J. Thompson (b. 1988) has a strong background as a pianist in jazz and rock music, but assimilated the classical idiom in his late teens and early twenties. His eclectic compositional output is influenced by Alfred Schnittke, Olivier Messiaen, Alban Berg, Jack/Meg White, Radiohead, Neil Young, and Thelonious Monk.

summoning a skeleton specter for clarinet and piano is a sonic depiction of Utagawa Kuniyoshi's woodblock print Takiyasha the Witch and the Skeleton Specter. The piece has a haunting and anxiety-ridden character driven by asymmetrical rhythms, incessant dissonance, and improvisatory runs in both the clarinet and piano parts.

Calligraphy Circle

David Wolfson

David Wolfson is an eclectic, versatile composer of songs, concert music and music for theatre. Please visit his website, www.davidwolfsonmusic.net.

Calligraphy Circle takes the notes of the "In Sen" Japanese pentatonic scale through the circle of fifths, with the clarinet traveling one direction and the piano the other. I've attempted to capture the motion-in-stillness (or vice-versa) of the famous image in the contrast between the two instruments' parts.
Program Notes
Fifteen Minutes of Fame is a collection of 15 one-minute acoustic works composed specifically for a specific performer or ensemble. The purpose of Fifteen Minutes of Fame is to promote a great variety of contemporary music to audiences hungry to hear what living composers are writing today. The project series seeks one minute music composition from composers working in any style and aesthetic. Vox Novus places a call for scores and 15 pieces are chosen from the works submitted. The works are then premiered on the Composer Voice concert series in New York City. The idea grew out of a celebratory concert in 2009 for the birthday of Robert Voisey who is the founder of Vox Novus and known for his 60x60 project. Shiau-uen Ding premiered the first official Fifteen Minutes of Fame on March 27,
Support from the Puffin Foundation "...continuing the dialogue between art and the lives of ordinary people."
Vox Novus is a collective of composers, musicians, and music enthusiasts collaborating together to create, produce, promote, and enjoy the new music of today. Our members are from a variety of composers committed to the creation and dissemination of new music. Their music is of a variety of styles, aesthetics, and ideologies. Vox Novus produces and promotes new music. They are dedicated to contemporary music, the musicians who perform, and the composers that write the music of today. Their mission is to cultivate a music community and make their work available to the greater public.
Remarkable Theater Brigade founded by Christian McLeer, Dan Jeselsohn and Monica Harte, creates and produces new operas and musicals and takes children's versions out to special-needs and at-risk children free of charge.
Presenters:
Remarkable Theater Brigade
Remarkable Theater Brigade founded by Christian McLeer, Dan Jeselsohn and Monica Harte, creates and produces new operas and musicals and takes children's versions out to special-needs and at-risk children free of charge.

Remarkable Theater Brigade creates and produces new works including operas, orchestral pieces, ballets, musicals, and electro-acoustic works and co-produces the Composer's Voice Concert Series concerts. Remarkable Theater Brigade was founded in 2002 by Christian McLeer, Monica Harte, and Dan Jeselsohn.
Jan Hus Church
This is the place you were welcome, long before you arrived!
www.janhus.org
Vox Novus
Vox Novus promotes contemporary music and its creators through concerts, recordings, publications, broadcasts, and online publicity. Vox Novus believes strongly in the intrinsic value of contemporary music, recognizing it as a force in the advancement of culture and art. Our goal is to keep music alive by strengthening the connection between composer and audience, providing greater exposure to new music.
Funding by
Puffin Foundation
Funding also provided by the Puffin Foundation, "...continuing the dialogue between art and lives of ordinary people."