Program:
Duas Miniaturas (para Armildo Uzeda)




Alexandre Schubert

Kenji Haba, guitar




Cidades das Aguas (Mvt 2 & 5) (para Angelo e Nicolas)

Alexandre Schubert




Gregory Durozel, violin

Kenji Haba, guitar




A Escala Espiral (para Andre Cunha)

Caio Senna




Gregory Durozel, violin




Tres Bagatelas para Piano

Marcos Lucas




Claudine Hickman, piano




3 miniaturas

Caio Senna




Claudine Hickman, piano




Insercoes (dedicado ao duo Passos-Cohen)

J. Orlando Alves




Claudine Hickman, piano

Tom Piercy, clarinet




Convergencias

Neder Nassaro




Claudine Hickman, piano

Tom Piercy, clarinet




DAMBagatelle I & Bagatelle XII Afinal

Sergio Roberto de Oliveira




Thiago Sousa, flutes
Performers
Gregory Durozel
A native of south Florida, Gregory Durozel began his violin studies at the age of ten under Dr.Lee Stone and Guan Shu Song. From 2004-2006, his studies continued with Professor Thomas Moore. During this time, he was a prize winner at the New World School of the Arts, Sewanee and Ars Flores concerto competitions. In 2006, he performed as one of the featured soloists in the American Ideal which was broadcast by WLRN. At the 2nd Annual Haiti Tourism Development Summit, He had the honor of playing for the President of Haiti ,Rene Preval . Gregory received his Bachelors of Music Degree from the Manhattan School of Music in 2010 under Peter Winograd. He is currently pursuing a Masters degree at The Juilliard School under Ronald Copes.
Kenji Haba
Kenji Haba (Mino City, Japan) is a guitarist who is exclusively sensitive to timbres in appreciating and expressing the beauty of guitar. Haba believes that the guitar is the perfect instrument to express his musical ideas because of its beautiful tones and its countless timbres. Recently, he has been focusing on impressionistic music, especially that of Claude Debussy, Maurice Ravel and Toru Takemitsu. In 2006 Haba began studying classical guitar under renowned guitarist, Kevin R. Gallagher and Oren Fader. With his passion driving his learning ability, after one year of studying, he was accepted into the Manhattan School of Music in Master of Music, and there worked with Mark Delpriora.
Claudine Hickman
Claudine Hickman (New York City), began her piano study at an early age with her father, Thames Hickman, a student of Rosina Lhevinne at the Juilliard School. Claudine went on to study on full scholarship in the Honors Program at the Mannes College of Music Preparatory Division with Arkady Aronov and Edward Aldwell. She holds a Bachelor's and Master's degree in piano performance from the Manhattan School of Music. Ms. Hickman's performances have been described by critics as "practically telepathic, emotionally rich" "bright yet haunting precision" and "vivid, Brubeck-esque melodicism". Her passion for the music of composer Astor Piazzolla has led to her frequent collaboration with clarinetist Thomas Piercy and bassist/Latin Grammy nominee Pablo Aslan.
Thomas Piercy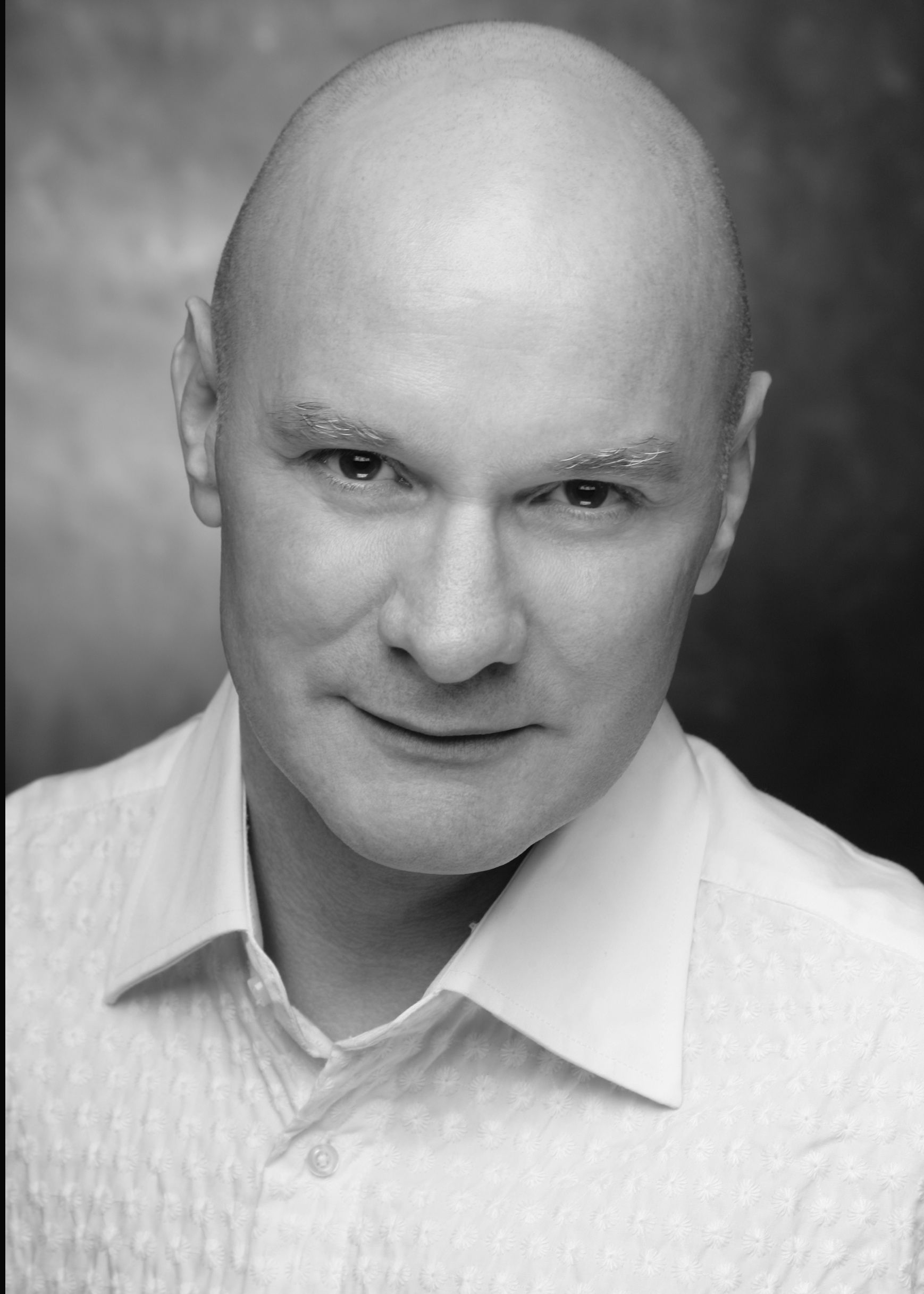 Thomas Piercy is a critically acclaimed musician with appearances throughout the Americas, Europe and Asia. His performances have been described by critics as "passionate," "pulling out all the stops," by the New York Times as "brilliant," "playing with refinement and flair" and "evoking a panache in the contemporary works." A versatile artist - the clarinetist on the Emmy Award-winning Juno Baby CDs and DVDs; performing Mozart with mezzo-soprano Frederica von Stade; playing Broadway songs with Raoul Julia; working with the composer Leonard Bernstein; appearing in a KRS-ONE rap music video; performing concert improvisations with pianist Donal Fox; recording with members of Maroon 5 - he has performed and recorded for Broadway and Off-Broadway, commercial recordings, television, radio, videos, and movie soundtracks.
Thiago Sousa
Brazilian flutist Thiago Sousa graduated with honor from the Federal University of Goias in 2008 as a student of Dr. Sergio Barrenechea. Thiago is also a recipient of many awards, such as, The Dorothy & Morris Grosser Award in Woodwind Performance, and The Discimus ut Serviamus Award, both from The Aaron Copland School of Music, winner of the Bahia State Symphony Orchestra Young Artists Competition, first place in the Federal University of Goias Young soloists Competition, first place in the Eleazar de Carvalho Young Artists Competition. Mr. Sousa received his Masters in Music from The Aaron Copland School of Music in NYC, under the tutelage of Keith Underwood.
Composers
Orlando Alves
Preludio 21 J. Orlando Alves (Lavras, MG, Brazil) earned his Bachelor and Masters degrees in Music Composition from UFRJ and Doctorate in Creative Processes from UNICAMP. Participated in the Panoramas da Musica Brasileira Atual from 1994 to 2010 and in the Bienais da Musica Brasileira Contemporanea from 1997 to 2009. Alves has received awards in national competitions including: Primeiro Concurso FUNARTE de Composicao Musical (1st Place, Duos), VII Concurso Nacional de Composicao de Musica do IBEU (1st Place for his work Quantum, for Wind Quintet; and honorable mention at the Concurso Nacional de Composicao Camargo Guarnier for his orchestral work Circinus. He became assistant professor of music composition at the Federal University of Paraisba in 2005. He currently lives in Joao Pessoa.
Marcos Lucas
Preludio 21's Marcos Lucas (Rio de Janeiro), graduated in composition and musical education at UNIRIO. Between 1995- 1999 he undertook a PhD in Composition at the University of Manchester / UK. His works have been performed regularly in Brazil and abroad by ensembles such as London Sinfonietta, Paragon Ensemble, Janus Ensemble, Pierrot Lunaire Ensemble, Lindsay String Quartet etc. and he has received many composition prizes. He teaches composition, analysis and harmony at Universidade Federal do Rio de Janeiro (UNIRIO) where he also directs the new music ensemble Grupo Novo da UNIRIO (GNU). He is also a member of Preludio 21, a group of composers who promote their own music through regular series of concerts in Brazil. He travels extensively in Brazil and abroad teaching and conducting new music.
Sergio Roberto de Oliveira
Preludio 21's Sergio Roberto de Oliveira (Rio de Janeiro) studied with composer Guerra-Peixe and got his degree at UNIRIO. Musicians have commissioned and performed his pieces worldwide in concerts promoted by Preludio 21, Handel and Haydn Society, The British Academy of Composers and Songwriters, etc. Sergio has been lecturing in dozens of institutions in US, Netherlands, England and Brazil. He was Artist-in-residence at Duke University. His pieces and articles about him have been published abroad. Oliveira has worked in the field of popular music. This knowledge is fundamental in shaping his musical personality. He has released two CDs of his own: "Tasto" and, the most important, "Sem Espera", with part of his flute music.
Neder Nassaro
Preludio 21's Neder Nassaro (Rio de Janeiro) earned his Bachelor degree in composition, University of Rio de Janeiro (UNI-RIO). Studied with Guerra Peixe, David Korenchendler, Ricardo Tacuchian, Vania Dantas Leite, Rodrigo Cicchelli Velloso and Elaine Thomazi Freitas. Earned his Ph.D. degree in music (UNIRIO); his thesis discusses experimentation in music and its notation. He works as a composer of contemporary instrumental, vocal, and electroacoustic music, and music video. Performances of works in: IV Meeting of Latin-Americans Composers and Performers; Contemporary Brazilian Music Biennials; Contemporary Brazilian Music Panoramas; The Preludio 21's season; IX Festival de Musica Contemporanea Internacional de la Universidad de Chile; amongst others. Nassaro received the first prize for "Gestos Elispticos", a work for quartet with piano, at the VI Competition for Composition IBEU
Alexandre Schubert
Preludio 21's Alexandre Schubert (Manhumirim, MG, Brazil). Earned his Master's and Baccalaureate in Composition at Federal University of Rio de Janeiro (UFRJ). He has won twelve important prizes in Composition Competitions in Brazil.In 2010, Schubert won the FUNARTE Composition Prize with his work "Variantes" for piano and chamber orchestra. His works have been performed in Paris, Rome, Berlin, St. Petersburg, New York, Chicago as well as within Brazil: Rio de Janeiro; Sao Paulo; Manaus; Salvador; Curitiba, etc.. He has more than 90 works in his catalogue in various styles: chamber, sympohonic, choral, vocal, opera, and scenic. He teaches Composition, Harmony and Analysis at UFRJ.
Caio Senna
Preludio 21's Caio Senna (Sao Paulo) holds a Ph.D. in Music at the Federal University of Rio de Janeiro. His catalog of compositions containing two hundred works for the most varied instrumentations, with emphasis on vocal music and chamber music in unconventional formations. His piece for solo harpsichord, Delicate Convulsions, recorded by Rosana Lanzelotte, received special mention in the journal Veredas in 1999. In April 2000, the composer released his first CD, First Dialogue. In 2001, his work Pulsar, was ranked first in the National Competition Funarte Composition in category String Orchestra. Since 2003 Caio Senna is a member of the group Preludio 21 - Composers of Today.
Program Notes
Preludio 21 - Compositores do Presente Composers of the Present In 1998, seven composers decided to join in a group, in order to promote their music and Contemporary Music in general. To do that, they organized concerts and lectures opened to the public with Brazilian and foreign composers. The group has been working widely, since then, becoming one of the most important groups of Contemporary Music in Brazil. Preludio 21 unites composers with different aesthetics, which makes the concerts varied. The members, six presently, are Alexandre Schubert, Caio Senna, J. Orlando Alves, Marcos Lucas, Neder Nassaro and Sergio Roberto de Oliveira. The group has presented its concerts at the most important venues in Rio de Janeiro, such as Theatro Municipal do Rio de Janeiro and Sala Cecislia Meireles. Since 2008 the group has a monthly series at Centro Cultural Justica Federal theater, in Rio de Janeiro, from April to December. In this series, Preludio 21 invites a single group of performers and every composer writes for it. The group also invites composers for their concerts, like Maria Resende (Brasil), Alan Willians (England) and Rami Levin (USA). In 2007, the guitar player Armildo Uzeda recorded a CD dedicated to and composed by Preludio 21 (Brazilian Contemporary Music Vol. II - Preludio 21, A Casa Discos). In 2011, Preludio 21 group will produce its first CD, with string quartets performed by Quarteto Radames Gnattali. Preludio 21 has been interviewed several times at Radio MEC, the most important radio for classic music in Brazil. For 2011, the direction of the radio had invited the group to host its own show.
Support from the Puffin Foundation "...continuing the dialogue between art and the lives of ordinary people."
Vox Novus is a collective of composers, musicians, and music enthusiasts collaborating together to create, produce, promote, and enjoy the new music of today. Our members are from a variety of composers committed to the creation and dissemination of new music. Their music is of a variety of styles, aesthetics, and ideologies. Vox Novus produces and promotes new music. They are dedicated to contemporary music, the musicians who perform, and the composers that write the music of today. Their mission is to cultivate a music community and make their work available to the greater public.
Remarkable Theater Brigade founded by Christian McLeer, Dan Jeselsohn and Monica Harte, creates and produces new operas and musicals and takes children's versions out to special-needs and at-risk children free of charge.
Presenters:
Remarkable Theater Brigade
Remarkable Theater Brigade founded by Christian McLeer, Dan Jeselsohn and Monica Harte, creates and produces new operas and musicals and takes children's versions out to special-needs and at-risk children free of charge.

Remarkable Theater Brigade creates and produces new works including operas, orchestral pieces, ballets, musicals, and electro-acoustic works and co-produces the Composer's Voice Concert Series concerts. Remarkable Theater Brigade was founded in 2002 by Christian McLeer, Monica Harte, and Dan Jeselsohn.
Jan Hus Church
This is the place you were welcome, long before you arrived!
www.janhus.org
Vox Novus
Vox Novus promotes contemporary music and its creators through concerts, recordings, publications, broadcasts, and online publicity. Vox Novus believes strongly in the intrinsic value of contemporary music, recognizing it as a force in the advancement of culture and art. Our goal is to keep music alive by strengthening the connection between composer and audience, providing greater exposure to new music.
Funding by
Puffin Foundation
Funding also provided by the Puffin Foundation, "...continuing the dialogue between art and lives of ordinary people."