April 28, 2013
COMPOSER'S VOICE
Program:
Fifteen-Minutes-of-Fame
Thomas Piercy, clarinets
Suzanne Mueller, cello
Waltz of the Dragonflies
Joel R. Hobbs
Giverny Revisited
Oliver Cameron
A Moment's Impression
Rain Worthington
Revisiting Giverny
Gordan Francis Blaney, Jr.
Return to Giverny~Revisitng a Familiar Place of Memories
Greg Bartholomew
Garden Piece
Dagmar Feyen
Clémentel's Stereoscope
Jim Fox
Prelude
Douglas Townsend
Ripples in the Pond
Masatora Goya
Afterimages
James SOE NYUN
Giverny Revisite~Pastorale
Sean O'Boyle
You Say Giverny? I Say Gevalt
Steve Cohen
micro-fantasy
Daniel J. Thompson
Stone Dance
Brian Schober
Riffin'
Bob Siebert
Prelude 12
Lera Auerbach
Christopher James, cello
Lynelle James, piano
Japanese Dedications (excerpts)
Steve Holtje
Nikolett Pankovits, soprano
Steve Holtje, piano
The Garden, from The King of the Mask
Paul Joseph
Susan Mitchell, violin
Paul Joseph, piano
Native Dream
Pamela Sklar
Pamela Sklar, flute
Untitled
Barry Kornhauser & Tomas Rodriguez
Barry Kornhauser
Time and Tide
David Wolfson
Christopher James, cello
Barry Kornhauser, cello
Susan Mitchell, cello
Suzanne Mueller, cello
Musicians
Suzanne Mueller
Cellist Suzanne Mueller made her New York recital debut under the auspices of Artists International, as a member of the piano/cello Elysian Duo, and went on to perform as half of its successor, Elysian II, for ten years, before forming CROSS ISLAND with Ms. Zayas. She also performed for a decade as half of McCarron & Mueller, with guitarist/composer/arranger Mark McCarron. Currently, she is Beech Tree Concerts Artist-in-Residence at Old Westbury Gardens, where she presents a series of outdoor summer concerts with various partners She is also a frequent performer on the Composer's Voice concert series.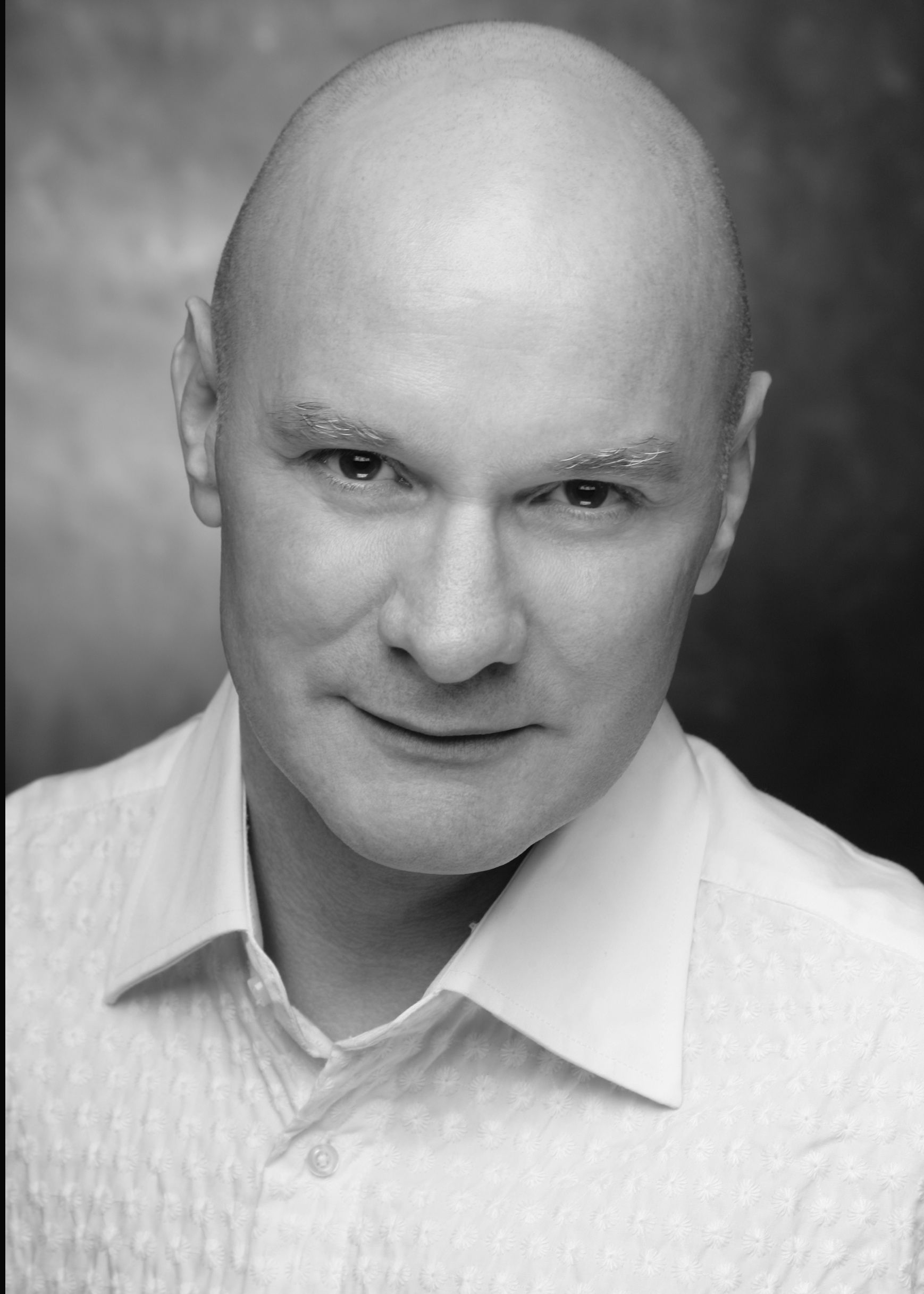 Thomas Piercy
Thomas Piercy is a critically acclaimed musician with appearances throughout the Americas, Europe and Asia. His performances have been described by critics as "passionate," "pulling out all the stops," by the New York Times as "brilliant," "playing with refinement and flair" and "evoking a panache in the contemporary works." A versatile artist - the clarinetist on the Emmy Award-winning Juno Baby CDs and DVDs; performing Mozart with mezzo-soprano Frederica von Stade; playing Broadway songs with Raoul Julia; working with the composer Leonard Bernstein; appearing in a KRSONE rap music video; performing concert improvisations with pianist Donal Fox; recording with members of Maroon 5 - he has performed and recorded for Broadway and Off-Broadway, commercial recordings, television, radio, videos, and movie soundtracks.
Christopher James
Christopher James's cello studies began in his Uncle Randolph Schrade's orchestra program at the Allen-Stevenson School in NY. A prize-winning Honor Student, he moved on to Riverdale, the Mannes School of Music Preparatory Program, and Boston University. Chris is an alumnus of Tanglewood's Youth Artists Orchestra and was the youngest member of the Boston Civic Orchestra. At age 22, he already has enormous chamber music experience, including performances at Soundfest, Sevenars, and Bard's String Quartet Institute. Last year, he performed with the Mimesis Ensemble in the world premiere of Mohammed Fairouz's Sumeida's Song soon after performing with his family at Weill Recital Hall at Carnegie Hall. While maintaining his cello studies, he is additionally studying psychology and neuroscience at Hunter College.
Lynelle James
Lynelle James began performing at age 5 as student of her grandparents, Rolande and Robert Schrade. An early performance led Bernard Holland of the N.Y. Times to praise her for "real tenderness" and "the extroversion of a committed performer." Continuing at the Manhattan School of Music with Rosetta Goodkind, she has performed at Weill Hall at Carnegie Hall and at Lincoln Center, NY. She graduated this year with her doctoral degree in Piano Performance and Pedagogy from the University of Michigan, where she studied with noted pianist Arthur Greene. As a graduate student, she taught at the University of Michigan for the past five years, and completed her dissertation exploring the little-known piano music of Nikolai Roslavets.
Paul Joseph
Paul Joseph has performed extensively throughout the Long Island/NYC region, most recently as leader of the Paul Joseph Quartet, known for its unique jazz arrangements of classical music as exemplified in their performance with New York's Nova Philharmonic of "Mozart Meets Jazz." His compositions have been performed by orchestras locally as well as nationally including the Queens Symphony Orchestra led by Arthur Fagen who states, "Paul Joseph is certainly a composer whose music deserves to be heard. His music has a beautiful, deep felt lyricism which has an immediate emotional impact upon its listeners." "The Garden" is an excerpted arrangement from his multidisciplinary symphonic fantasy "The King of the Mask," a collaboration with Roman Valdes which has been choreographed and performed by Ballet Long Island and Dance Visions NY. Visit www.pauljoseph.com
Susan Mitchell
Susan Mitchell is a NYC-born violinist who has also performed on viola and cello. Classically-(conservatory)-trained,her orchestral experience includes several years playing First violin with the TRICITIES OPERA,many symphony orchestras,and most recently, several concerts @ Jazz @ Lincoln center with the Leon Lacey orchestra;backing up gospel artist Kim Burrell. She performs with the popular Paul Joseph jazz quartet. Her eclectic musical tastes have led her to study and perform a broad range of musical genres and styles encompassing jazz to ethnic/world music including Greek, Klezmer, Russian gypsy, Celtic, Latin, Indian ragas, Cajun, and Persian. You might see her playing an elegant classical function at the Waldorf Hotel, and sitting in at a jazz session downtown at 2am the same night.
Nikolett Pankovits
Nikolett Pankovits was born in Budapest, Hungary, where she went to a musical elementary school and then the Ferenc Erkel music school for a year in Budapest (major in jazz vocal). While in Hungary she was a member of the bands Jazzstand, Under Pressure, and Soulfood, and performed at festivals including the Sziget festival (with with one of the most famous Hungarian singer-songwriters, Gabor Presser), Valley of Arts, and Képzelt riport egy amerikai popfesztiválról (An Imaginary Report on an American Pop Festival). She moved to New York in 2010, studied at the Brooklyn Conservatory of Music and then City College, and leads an acoustic jazz ensemble that plays jazz and Hungarian tunes.
Tomas Rodriguez
Music journalist Norman Weinstein (The Christian Science Monitor) writes that "Tomas Rodriguez plays guitar with a passionate originality, with an individual touch, drawing from the musical heart of the Latin world. Resonances from the folk and classical traditions of Spain and South America are richly evident in his playing, but he transmutes them into a sound clearly, fervently his own". Tomas has appeared solo and in ensembles at prominent New York area venues including Lincoln Center, the Brooklyn Museum, Merkin Hall, Trinity Church, NJPAC, and was the guitarist for afternoon tea at New York's St. Regis Hotel 2005- 2010.. Presently, Tomas is a member of AFARA, a boundary-breaking collaboration of Spanish guitar, African percussion and the African mbira.
Pamela Sklar
Flutist Pamela Sklar's performance highlights include international appearances with French crossover artist Claude Bolling, concerts with late legendary Dave Brubeck, Alan Hovhaness, orchestras for The Grammy Awards, JVC Jazz Festival Orchestra, Annual Songwriters' Hall of Fame Awards, televised appearances with tenor Andrea Bocelli and soloist for the National Flute Association. A composer of mixed chamber music, Pam's duo for violin/bongos & cello, In a Minute!, was co-featured in Composers Concordance's Festival II: Evolution, electronic music/multimedia at Spectrum in November 2012. She also premiered her trio for flute, clarinet, and cello, Eventually, in 2011 at Old Westbury Garden's Concert Series with Suzanne Mueller and Joseph Rutkowski, Jr. Pam recently released her first original cd, A Native American-Jazz Tribute and is currently recording her 2nd original cd, Silver Pharaoh.
Composers
Lera Auerbach
Virtuoso pianist and composer Lera Auerbach is one of today's most sought after and exciting creative voices. Her boldly imaginative and evocative compositions are championed by today's leading musicians, conductors, choreographers, and opera houses. She regularly appears as soloist in the world's great halls, and her published oeuvre includes more than 90 works of opera, ballet, symphonic and chamber music. Her creative output is interdisciplinary and encompasses music, literature, and visual art. She has published three volumes of poetry and prose in Russian, contributes regularly to the Best American Poetry blog, writes her own librettos, and has recently been working on a series of gesamtkunstwerk installations. Auerbach has been awarded the prestigious Hindemith Prize by the Schleswig-Holstein Musik Festival in Germany, and Deutschlandfunk's Förderpreis.
Steve Holtje
Brooklyn resident Steve Holtje studied music at Columbia under Peter Schubert, Max Lifschitz, and Christopher Hatch. In 2006 he composed the soundtrack of director John Reilly's war crimes documentary film Bystander. Recordings of that score, his piano trio Satori, and excerpts from several of his many song cycles can be heard at http://soundcloud.com/steve-holtje.
Barry Kornhauser
Barry Kornhauser was born in the Midwest of the Bronx and presently lives in Brooklyn. He is a composer, arranger, teacher and multi-instrumentalist in a wide variety of musical environments. (cello, bass and guitar). Recent performances include: "Triple Godess Revue" - a tribute to Laura Nyro; Traditional Brazilian Music - Chieko Honda; Jazz Standards - Carol Leven; Children's Music - Meredith Wright South American Folklore - Rebecca Salazar; Storyteller – David Gonzalez; Colombian Music - Lucia Pulido Songwriters - Jana Herzen and Jay Mankita; Poet - Angela Lockhart. He is presently developing on an educational resource about harmony as applied to the cello.
David Wolfson
David Wolfson is an eclectic, versatile composer of songs, concert music and music for theatre. Please visit his website, www.davidwolfsonmusic.net
Jan Hus Church
Jan Hus Church - This is the place you were welcome, long before you arrived! www.janhus.org
Donations of food &clothing are greatly appreciated for the Homeless Outreach Advocacy Program (HOAP)
Remarkable Theater Brigade
Remarkable Theater Brigade founded by Christian McLeer, Dan Jeselsohn and Monica Harte, creates and produces new operas and musicals and takes children's versions out to special-needs and at-risk children free of charge. Remarkable Theater Brigade creates and produces new works including operas, orchestral pieces, ballets, musicals, and electro-acoustic works and co-produces the Composer's Voice Concert Series concerts. Remarkable Theater Brigade was founded in 2002 by Christian McLeer, Monica Harte, and Dan Jeselsohn.
Vox Novus
Vox Novus promotes contemporary music and its creators through concerts, recordings, publications, broadcasts, and online publicity. Vox Novus believes strongly in the intrinsic value of contemporary music, recognizing it as a force in the advancement of culture and art. Our goal is to keep music alive by strengthening the connection between composer and audience, providing greater exposure to new music.
www.VoxNovus.com